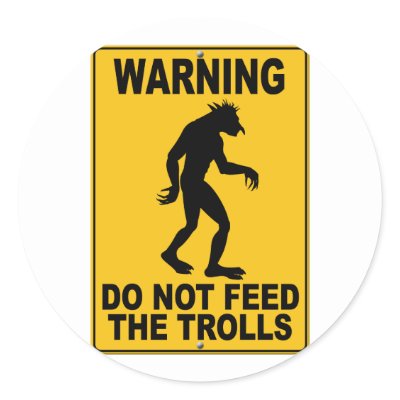 This post will be a little long but it's worth it.
You are all aware of the flame wars that sometimes occur at Amazon for a product review--namely books. Well, this same type of behavior has arrived at Goodreads. In the past few months it has become so volatile over there. And not because of an author leaving a condescending comment on a review or a reviewer going into great detail about why the book didn't work for them with a nice side of snark. Authors should be astute and not pop up and say, "But you don't understand my muse, the real meaning behind my masterpiece! How dare you say such horrible things when I put my heart and soul into this book!" Sorry to say authors, the person who reviewed your book doesn't care how hard you slaved over your computer or how much of your life you gave up to write a book they think is horrible.
Let's be honest here, there's no written rule on how reviews should be written. Reviewing is not an art. No one can get a degree in reviewing or be an expert in the field. Of course, there are some who write reviews amazingly well and then there are those who write filth. But the bottom line is, if someone is going to pay cold hard cash for your work, they have a right to criticize any way they see fit. Even if they said the book they read is the worst piece of crap ever published and lit it on fire, it's their right. Is it fair? No. But life isn't fair. The moment you put something out there for the public, it's open season. And if you can't take the criticism, no matter how mean, snarky or cruel it may be, you're in the wrong line of work. However, it's an unwritten rule and a strong belief from both sides that a reviewer SHOULD NEVER criticize an author based on looks or their personality.
This occurred a few months ago at Goodreads where comments were left on a review where the reviewer gave her very honest and brutal opinion. The author's weight and style of clothing was soon mentioned and made fun of. Someone went as far to say they wouldn't buy the author's books because of how horrible she looked. Eventually, these very immature comments were deleted by the initial reviewer because the public were very vocal against such derogatory comments about the author.
Goodreads has also become a place where people will go after reviewers on a very personal level. I've noticed this behavior is especially strong for reviews left for Young Adult books. Every time I see someone leave a scathing review or give a 1 star to a much beloved YA book, those people who loved it come back with claws bared--calling others "assholes" and far worse things.
And these aren't kids, folks, they're adults with wives, husbands and children.
What do you think? Have you seen cruel and embarrassing behavior on Goodreads?